ALICOCO Spiral Technology
Spirals Vs Wet Tables a Continuous Improvement In R & D
Since 2016, we (alicoco.com) have been developing and producing a new type of high efficiency spiral concentrator,(Spiral Separator), which has won the certificate of high-tech products in Guangdong Province and Successful projects is below. Our spiral has been appling to the mineral processing of South African Chromite for many years. It has been separated from platinum tailings in Johannesburg region, and 42% Cr2O3 grade chromium ore has been concentrate from 24% Cr2O3 grade tailings.The finish chromite of yield rate to the original tailings is 50%, with recovery rate is 87.5%,and the residual Cr2O3 grade of the secondary tailings is 6% remained. The production cost per ton of chromite is lower than that of other manufacturers' spiral concentrator production line. The projects to industrial heavy mineral sand, The recovery rate of Zircon Sand can be up to 99% in HMC(Heavy Mineral Concentrate) to green field 3% grade VHM mining, by our type FG7 spiral concentrator.within 10% yields of concentrate. The production cost of HMC per ton is about 100 degrees of electricity (Base on 3% VHM grade in raw ore ).The capacity is up to 6 tph for triple start a set spiral. And type L with quad start is also even up to 30 tph capacity. Please Confirm the data of your mineral first by test work before your purchasing.
Video web site: http://www.youtube.com/c/alicoco
ALICOCO manufactures spirals for fine separation in mineral processing. Our unique design has an enhanced groove that improves spiral separation. The spiral material of the working slot is Fibreglass Enhance Nylon Engineering Plastic (FENEP), which is high wear-resistant, long lasting and has no deformation. The unique groove design works the same principle as a shaking wet table.

Our spirals can recover minerals from concentrate feed up to a size of 20 microns. These minerals include mineral sands, tin, scheelite and gold. But are not limited to.
It can achieve high recovery rate with low yield in concentrate. The selection of our equipment can simplify the flow path of your mineral processing plant to the greatest excellence.
By sending your samples to one of our nominated test facilities we can look at improving the recovery of your product through our spirals. We have installed our industrial spiral concentrator in third-party independent laboratories in some countries for mineral processing test works. IHC-ROBBINS at Brisbane Australia, ALS Metallurgical Services at Burnie Tasmania Australia, and ALS Perth WA Australia, SGS Minerals Services at Lakefield Canada.
Gallery: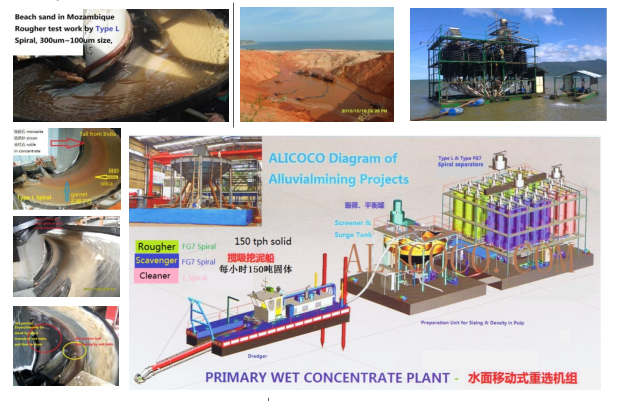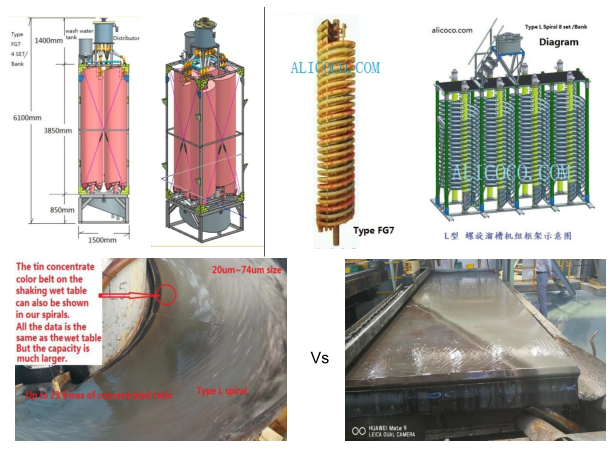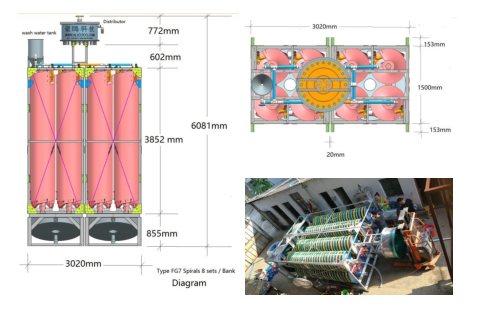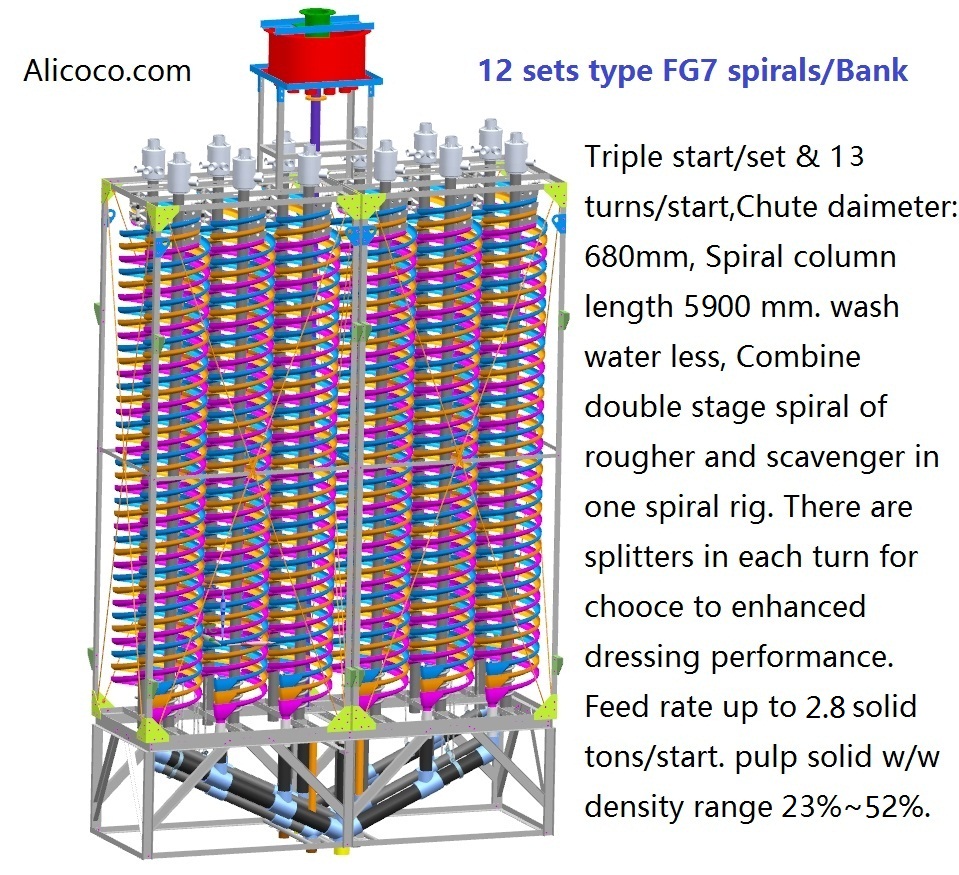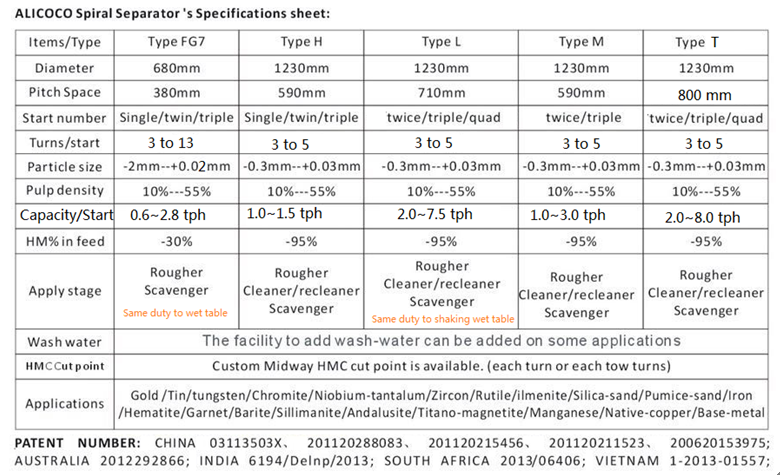 Some of Our Clients:

Related Pictures: