Please sign in first.
As one of the biggest chrome ore importers in the world, China imported about 58.5209 million tons chrome ore in the last five years and more than 87% of these chrome ore were produced high carbon ferrochrome. And the chrome ore consumption since 2014 was reached to 51.0527 million tons in high carbon ferrochrome production. Most of these are from South Africa. However, with the strict environmental inspection in China, ferrochrome market will still be active? And will chrome ore import keep rising in next few years? 2014-2018 chrome industry data analysis report is made by Ferroalloynet according to our experienced market data, which costs USD 3000.
More details you can contact report@ferroalloynet.com, below are the catalog.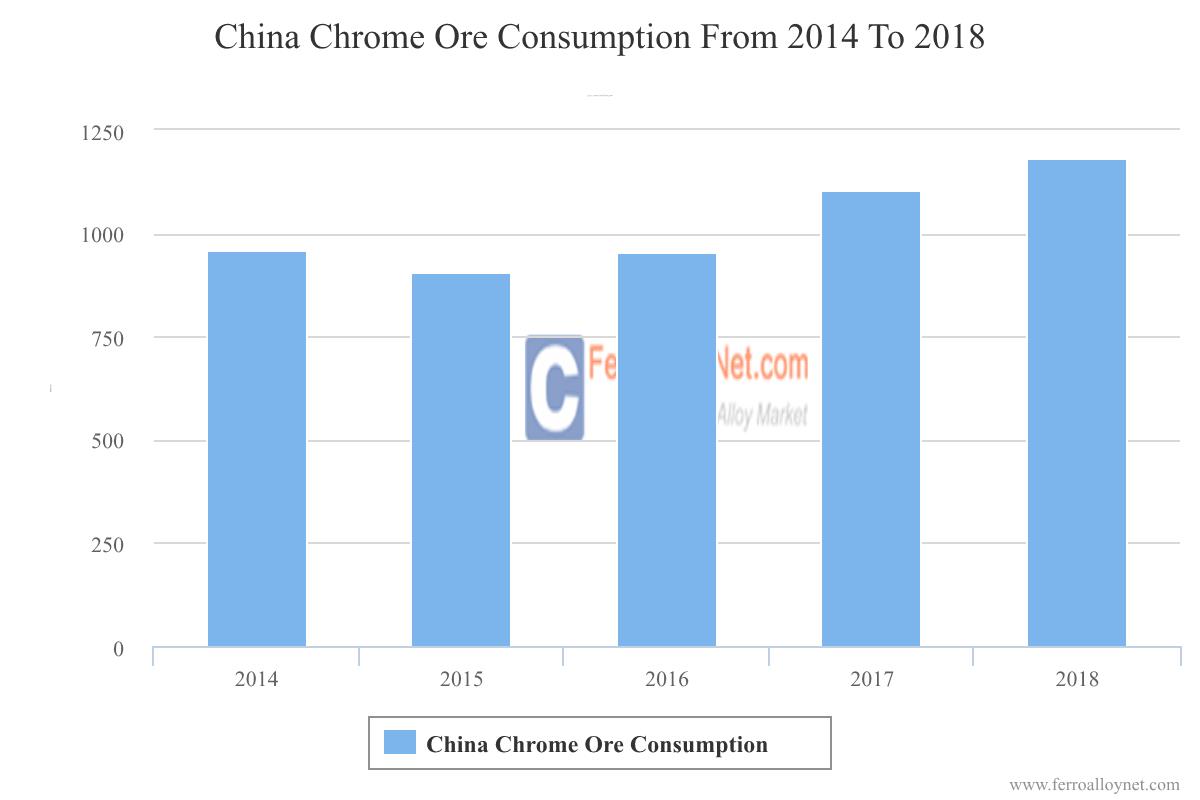 Catalog
1. Chrome ore import statistics in 2014-2018
2. Chrome ore stocks statistics in Chinese ports in 2014-2018
3. Chrome ore consumption statistics in 2014-2018(HC/LC/MC FeCr)
4. Chrome ore consumption forcast in 2019-2023(HC/LC/MC FeCr)
5. China high carbon ferrochrome output statistics in 2014-2018
6. China high carbon ferrochrome output forcast in 2019-2023
7. China mainstream steel mills HC FeCr bidding price statistics in 2014-2018
8. Chrome ore import volume by country statistics in 2014-2018
9. (South Africa, Turkey, Oman) Chrome ore worldwide prices in 2014-2018
10. (South Africa, Turkey, and Oman) Chrome ore spot prices in 2014-2018
11. HC/MC Ferrochrome domestic prices in 2014-2018
12. Introduction of world chromite mine distribution
13. Introduction of main foreign suppliers
14. Introduction of China ferrochrome plants distribution
15. Calculation of ferrochrome production cost