Mutual Benefit, Technology Advance: The 8th Vanadium Summit Technical Special Session and Trade Fair Were Held Simultaneously
| | |
| --- | --- |
| URL: | http://www.ferroalloynet.com/news/mutual_benefit_technology_advance_the_8th_vanadium_summit_technical_special_session_and_trade_fair_w.html |
| Posted: | Thu, 07 Mar 2019 09:15:00 GMT [77 days ago] |
| Keywords: | The 8th Vanadium Summit Technical Special Session and Trade Fair Were |
| Channel: | Chinese Industry News |
| Tags: | All |
| Summary: | www.ferroalloynet.com:On the afternoon of March ,in Chengde,Jiahe International hotel wasfull of lively. The trade fair for the vanadium summit was in full swing in conference room on the third... |
Please sign in first.
Voice Broadcast
www.ferroalloynet.com
: On the afternoon of March 6, in Chengde, Jiahe International hotel was full of lively. The trade fair for the
vanadium
summit was in full swing in conference room 8 on the third floor of the hotel. Enthusiastic business representatives meet and explore potential customers on site and make full use of every commercial opportunity provided by this summit. Many enterprises not only consolidated the old customers, but also found new customers in this fair, which provided the direction and reference for their own development and expansion.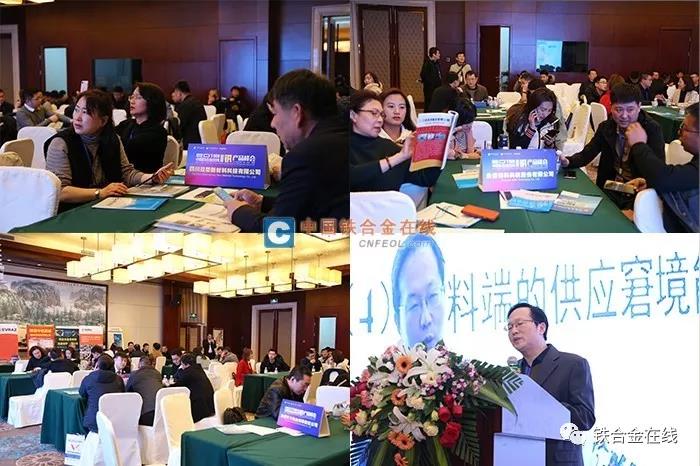 At the same time, in the golden hall on the fourth floor, the technical special BBS was going on orderly. Many enterprise representatives took turns to take the stage to share their technical explanations and difficulties in vanadium industry. A large number of enterprise representatives who were interested in technical "real stuff" were attracted to this forum. This technical seminar explained the technical issues of vanadium extraction from vanadium slag, vanadium extraction from stone coal, recovery and utilization of vanadium, new production process of vanadium nitrogen and application of vanadium in
titanium
. The representatives at the meeting all picked up their mobile phones and took down the PPT of the speech, saying that they benefited a lot from the new technical special session of the vanadium product summit held by China ferroalloynet, which met the needs of a group of customers who were fascinated by the cold technology.