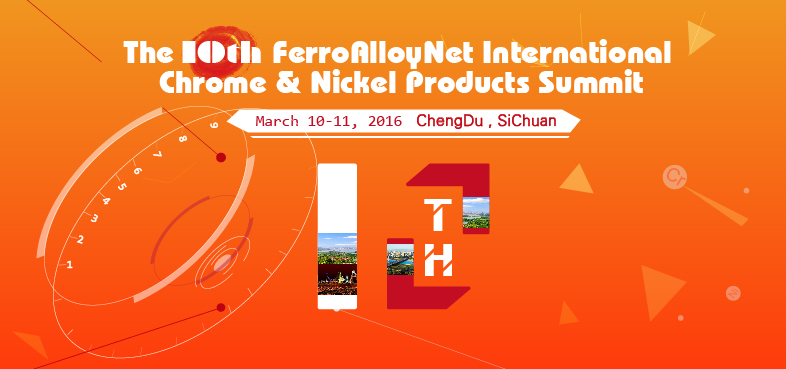 2016 FerroAlloyNet 10th International Chrome & Nickel Products Summit
Date: 10-11 March, 2016 Venue: Jinjiang Hotel
FerroAlloyNet 10th International Chrome & Nickel Products Summit was held successfully on March 10, 2016 in Jinjiang Hotel, Chengdu, Sichuan, China. More than 400 delegates from 300 companies at home and abroad attended the conference.
Through the business negotiation, many domestic and abroad steel mills, ferroalloy plants and mining companies have established preliminary partnership, entered into collaboration.
We look forward to meeting again in September Chrome & Nickel Conference together!
Business Talk Session on 10 March, 2016
Speech on 11 March, 2016
1.The Macro Economy under NewNomal and the Structural Reform of Supply
- Mr. Niu Li, State Information Center Economic Forecasting Ministry Macroeconomic Research Office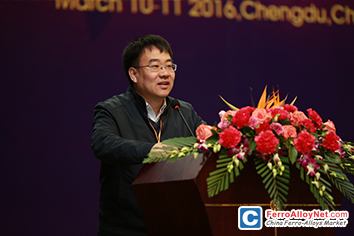 2.Analysis of the Condition of Chinese Stainless Steel Market
-Mr. Yao Qizhong, Baosteel Stainless Steel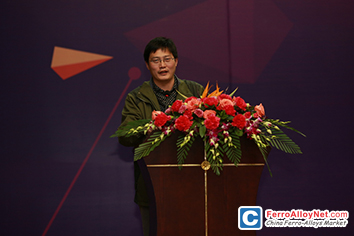 3.Outlook of Chrome & Nickel Market 2016
- Mr. Li Qiang, China Stainless Steel Association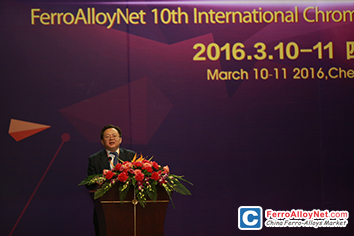 4.The New Form of Chrome Ore Market in 2016
- Ms. Liu Junhua, FerroAlloyNet Chrome Product Manager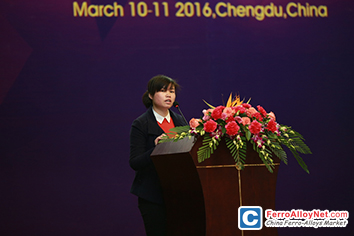 5.The Trend of the Nickel Market in 2016
- Mr. Ding Zhiqiang, Baosteel Resources Metal Trade Department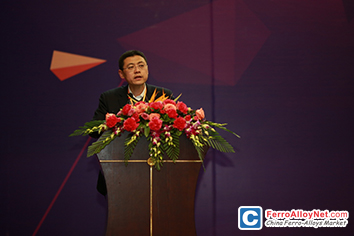 6.The Chrome Market Insights after Acceleratedly Bottoming out
- Mr. Peng Jiansheng, CRU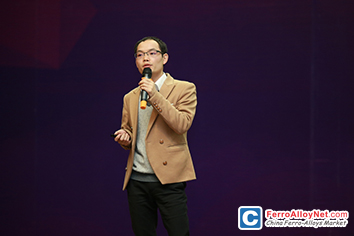 7.What Should We Do Facing Sluggish Nickel Market?
- Mr. Hu Guolian, First State Mining Resources Cooperation, Philippines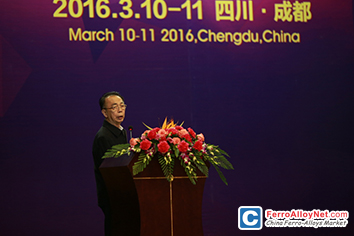 8.Analysis on Advantages & Disadvantages in Ferrochrome Main Areas
- Ms. Wu Limei, FerroAlloyNet Ferrochrome Product Manager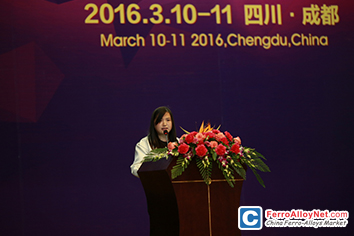 Conference Sponsorship & Advertisement
Special thanks to all of you the participants of 2016 FerroAlloyNet 10th International Chrome & Nickel Products Summit and those who support FerroAlloyNet International Business Limited regularly. Thanks to your support to our company, this conference received great recognition of many companies. We will continue to improve ourselves aiming to provide a better trade platform for customers and better on-site service.
If you were unable to attend our conference due to your tight schedule, but would like to reach all the participants and get to know the exact information shared by the industry experts and industry leaders, we have Electronic-version materials (presentation, delegate list and trade lead directory) of the 2016 FerroAlloyNet 10th International Chrome & Nickel Products Summit for you.
Price: 500USD/Set
Contact:
Mark
Tel: 0086-28 8521 7008 Mob: +86 135 1820 2889 Email: customerservice@ferroalloynet.com